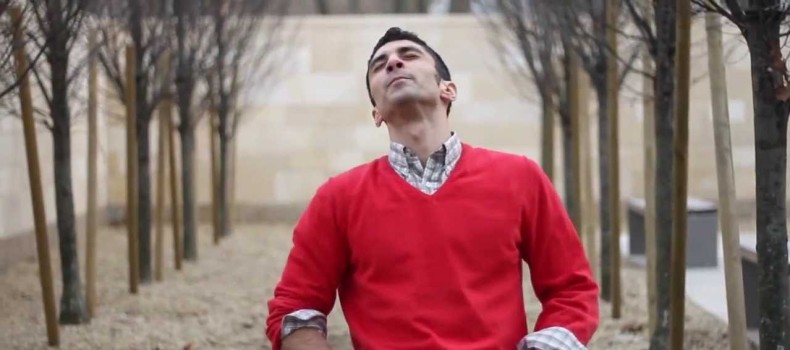 Q and A with Noah Aronson
Noah Aronson's unique musical style and soulful performances have propelled his music into communities across the country. JRR staff recently sat down with Noah for a mini Q and A!
Q:How would you describe your music? What would you tell somebody who has never heard your sound before?
Noah: If it were possible for Paul Simon, James Taylor, and Shlomo Carlebach to all have a child together, I would be that child!
Q: Is there anything you want JRR fans to know? Anything that makes you unique as a recording artist? Any particular inspiration or motivation?
Noah: I've been working in this field professionally for about five years and I've enjoyed every minute of it. I find that it allows me to combine many different areas of interest such as composition, recording, teaching, working with children, performing, and engaging in meaningful learning. What more could one ask for in a career?
Q: Are you working on any exciting new projects? Let us know about any new or upcoming albums, collaborations, or big performances.
Noah: I just released 5 new videos of my band playing live in the studio. We have a couple of shows all together this summer, namely in Detroit with Temple Israel on July 19 and in Chicago with Am Shalom on July 21st.
Q: How have you been impacted by JRR as a Jewish musician?
Noah: I think that what JRR is doing is crucial for bringing Jewish music to a larger audience and showing people that Jewish music today may not be what they expect. So often when I tell people that I'm a Jewish musician, they think that I play klezmer music at weddings. While I think klezmer is awesome, it's not all there is in Jewish music, and I think that JRR is making it possible for the Jewish community at large to be exposed to the array of unique styles in our industry today.